Bitgold Review
Canadian startup, Bitgold's vision of making gold convenient, secure and useful for digital payments and personal savings, is taking form.  Advances in technology have made it possible to use gold as a convenient global digital currency as well as for transactions with brick and mortar outlets. Bitgold was founded by Josh Crumb and Roy Sebag in Toronto in 2014. The company allows users to easily and affordably hold gold instead of cash and to use it for their everyday transactions.
In June 2015, former head of PayPal Canada, Darrell MacMullin became Bitgold's CEO. The company is also backed by leading investors including Sprott Inc. and Soros Brothers Investments. Bitgold recently acquired GoldMoney, a large UK based precious metal custodian. They also recently launched an app that is getting rave reviews for its sleek design and ease of use.
In the following video, renowned gold bug Eric Sprott discusses Bitgold. Sprott runs a number of gold and natural resource related financial institutions and investment funds. He also has a financial stake in Bitgold.
How BitGold Works
When you open an account with Bitgold, you can buy or sell gold in that account and you reportedly pay within 1% of the current official rate. The official rate is the real-time average price across all Bitgold storage locations. They have vaults with Brinks in cities around the world including Dubai, Hong Kong, London, Singapore, Toronto, and Zurich.
You deposit money into a Bitgold account via credit card, bank transfer, debit card or through Bitcoin. You can then purchase gold and draw cash or buy everyday items. A card linked to the account can be used around the world or for online transactions. When transaction are made, the total in any local currency is converted to gold using real time prices. Gold is physically moved in and out of your personal storage, to the nearest gram, to reflect your balance as you make cash transactions.
Bitgold has made holding and spending gold as simple and affordable as keeping cash accounts. Transactions between Bitgold users are free. Transactions made with your prepaid card are also free and there do not appear to be any hidden fees associated with the card. The prepaid card is loaded through your online account and works anywhere major credit cards are accepted. The fees for sellers that are not Bitgold customers are reasonable and on par with popular credit cards (1% to 2%). Their fee structure appears to be very simple and transparent. The only wildcard is the premium over spot on their 'official price.'
BitGold's Free Storage!
Gold is stored at Brinks, a leading independent bullion storage provider. Bitgold gives you both free storage and insurance. Gold is fully insured by the London market through Brinks. This is a huge benefit because gold is criticized as there are costs to holding it on top of the fact that it pays no interest.
Your gold is kept in allocated storage (to the nearest gram) under your own name and is always redeemable in 1 kg bars or 10 gram cubes. You can have your physical gold delivered to your door for a flat rate of $25. Technological innovations now mean they can conduct real time audits of all gold held in each account and manage the enormous logistical issues of balancing the physical storage accounts. Bitgold accounts are audited by a third party every 24 hours and they use military grade encryption and security.
Legality
Bitgold provides services to comply with tax laws for both account holders and businesses accepting Bitgold payments. The company deals only in investment grade gold. According to Bitgold's website:
Our Corporate By-Laws require that we must buy or sell assayed and stamped .995 pure (99.5%) or better bullion-grade gold for the benefit of customers from an approved list of Refiners and Assayers whose gold meet the minimum specification set by the London Bullion Market Association ("LBMA") or New York Mercantile Exchange division Commodity Exchange, Inc. ("COMEX").
Bitgold RRSP
Although Bitgold complies with the same standards for storage and quality that Revenue Canada uses to classify gold as a 'financial instrument,' they do not yet service registered accounts. GoldMoney services gold pension plans in the UK and BitGold is young and innovative and regularly adding new services.
BitGold Rating & Complaints
BBB Rating: D- (Details)
BBB Compaints: 3  Complaints in the past three years. (Details)
Yelp: Not Listed
Yellow Pages: Not Listed
Google+:  Not Rated (Profile)
TrustLink: Not Listed
SiteJabber: Not Rated (Profile)
BitGold Storage Information
Cost: FREE! 
BitGold offers free storage in private vaults secured by Brinks in a number of locations including: Dubai, Hong Kong, London, Singapore, Toronto, and Zurich.
BitGold Shipping/Delivery Infromation
BitGold only ships its BitGold Cubes. Depending on your location will cause the shipping price to vary. For additional information visit their shipping lists:
BitGold Promotions, Discount Coupons, or Vouchers
There are no current known or posted promotions.
BitGold Founders & Management Team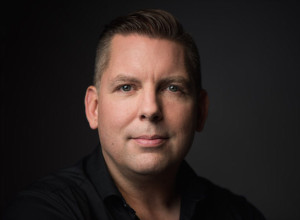 Chief Executive Officer Darrell MacMullin has driven successful new payment and commerce innovations for the past 15 years, including the launch and leadership of PayPal during its first eight years in Canada. He has worked closely both as an advisor and investor with entrepreneurs, developers and industry partners to accelerate the growth of new FinTech payments and commerce experiences. Darrell provided thought leadership and innovation expertise for the convergence of online, mobile and offline into one commercial stream with government, banks and new FinTech companies. Prior to PayPal Darrell was part of the successful launches and rapid growth of eBay and Chapters Indigo online into leading commerce players.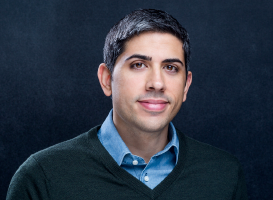 Founder Roy Sebag is the founder and team leader of BitGold. He has been an active investor and portfolio manager for over a decade specializing in distressed, event-driven, and natural resources investments. Throughout his career, he has correctly predicted important investment and economic themes before they materialized resulting in risk-adjusted returns that significantly outperformed market indexes. Roy loves to consume information and is a voracious reader of all things science, history, and economics.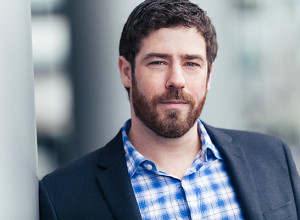 Co- Founder Josh Crumb is the co-founder and Chief Strategy Officer of BitGold. He is an entrepreneur with a background in early stage global businesses. Josh was previously the Senior Metals Strategist at Goldman Sachs in the Global Economics, Commodities and Strategies research division in London. He also held various positions within the Lundin group of companies, serving as Director of Corporate Development and Special Project Analyst for group chairman Lukas Lundin. Currently, Josh is a director of three Canadian listed public companies and plays a large role in many philanthropic organizations. He holds a Master of Science degree in Mineral Economics, a Graduate Certificate in International Political Economy, and Bachelor of Science degree in Engineering from the Colorado School of Mines.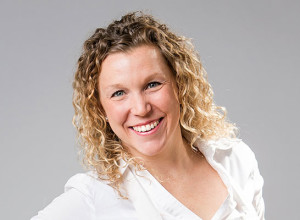 Chief Financial Officer Katie previously worked at PricewaterhouseCoopers, specializing in the financial services space. She brings a broad range of experience within the financial services space, including payment processors, investment brokers, and traditional banking sector clients. Katie also adds her strength in operational controls, financial reporting, and business process design to round out the management team.
BitGold Store/Branch Locations
Currently BitGold is only available online. Visit http://www.bitgold.com for more information.
Corporate: 305 – 334 Adelaide St W, Toronto, ON M5V 1R4 Canada
BitGold on the Web
Pros
Free storage and insurance. No annual fees. Free transactions between Bitgold users. Very transparent and tax compliant. Make transactions around the world without paying to change currencies.
Cons
Does not service RRSP accounts.
Bitgold has revolutionized the use of gold as currency by merging history's oldest currency with modern technology. A Bitgold account allows you to maintain a balance in gold, which is allocated under your name in a secure vault, free of charge. You can spend or collect money in any currency, online or around the world. The currency is converted to gold, which is moved in and out of your account to the nearest gram. You can redeem your gold at any time for a flat rate of $25.
Recommended Company in 2018: Regal Assets
Based on all the reviews we conducted, Regal Assets Canada stands out as being the only company in Canada specializing in gold retirement accounts (Read full review of Regal Assets Canada here). The company also has high ratings from its clientbase and is now offering a free Gold RRSP/TFSA investment guide which includes, for a limited time, a free edition of Forbes magazines where Regal Assets was featured and a free DVD about the future of the dollar and economy. Get it now!

4 Comments on Bitgold Review