Worldwide Precious Metals Review
According to John Downes, President and CEO of Worldwide Precious Metals, hard assets are an essential element of any portfolio, both to protect your investments and preserve your wealth. His company trades investment grade gold, silver, platinum and palladium. It also facilitates quality storage and delivery that are accredited by Revenue Canada. Worldwide Precious Metals services registered accounts through a partnership with Questrade. Questrade is Canada's only online discount brokerage that allows investors to trade physical and redeemable gold and silver bullion within registered savings accounts (RRSP, TFSA, RESP, LIF, RRIF and LIRA).
As one of Questrade's affiliate bullion dealers, the process for opening an RRSP account to invest in precious metals is standard. Start by filling out an online application to open an account with Worldwide Precious Metals. Next, set up a self directed registered account with Questrade, fund this account with U.S. dollars; the minimum funding is $1000. You can also transfer an existing account to Questrade. Lastly, you will sign a dealer authorization form to connect your Questrade account to your Worldwide Precious Metals account. The form can be mailed to Questrade in Toronto or uploaded to their website.
Trading Gold and Silver
When you are ready to trade gold or silver bullion, call Worldwide Precious Metals directly to get a live quote and place a trade. You can also check their products page for up-to-date gold and silver pricing and product availability (prices are in U.S. dollars). This page allows you to enter your trade information into their online form and request a quote. You cannot place an order online.
Worldwide Precious Metals buy and sell 1 oz gold and silver maple leaf coins. Gold bars come in various sizes including 1/2 oz, 1 oz, 5 oz, 10 oz and 1 kilo. Silver is also available in 1 oz, 10 oz and 100 oz bars. You can take delivery of your metal but will pay the fees associated with liquidating assets from a registered account.
If you are looking to educate yourself about the markets for precious metals before investing. stay up to date with current events impacting markets or review in depth analysis from knowledgable bullion traders, Worldwide Precious Metals' website provides a wealth of information.
Storage and Fees
Worldwide charges 1% commission on all bullion trades. You are not directly charged Questrade's $19.95/trade for gold and silver but this fee is likely factored into Worldwide's prices. Questrade allows you to hold both U.S. and Canadian funds in the same account so you do not need to exchange currency every time you do a bullion transaction – bullion trades in U.S. funds.
While you can open an account at Questrade with as little as $1000, Worldwide Precious Metals requires that your brokerage account have a minimum balance of at least $5000. This is to avoid Questrade's quarterly inactivity fee. Worldwide has no minimum trade requirement for gold or silver and even supplies gold in half ounce increments.  
Your metal will be securely stored at IDS (International Depository Services) and is guaranteed for weight and quality. IDS is one of a handful of approved storage facilities for investments held in registered accounts. The storage fees are 0.8% per year. You will need to keep enough cash in your Questrade account to cover the fee, which is automatically deducted.
Worldwide Precious Metals Rating & Complaints
BBB Rating: A (Details)
BBB Compaints: 2 Complaints in the past three years. (Details)
Yelp: Not Rated (Profile)
Yellow Pages: Not Rated (Profile)
Google+:  Not Rated (Profile)
Facebook: Not Listed
TrustLink: Not Listed
SiteJabber: Not Rated (Details)
Worldwide Precious Metals  Storage Information
Cost: Unknown 
If you choose to hold your bullion in a stored account, there are no minimum purchase levels and no account fees.
You will have access to a secure storage account, which is fully insured to the total metal value with internationally recognized depositories specializing in precious metals products. These partners include Brinks, IDS Ontario, The Perth Mint, FideliTrade, DiamondState Depository, Delaware Depository and Dillon Gage.
Worldwide Precious Metals  Shipping/Delivery Infromation
If you choose to hold your bullion personally, you can arrange for direct delivery to your residential or commercial address. Please note that post office boxes are not an option for delivery. Your package will be sent via bonded courier (Fed Ex, UPS, Purolator, or Brinks) and is fully insured requiring an adult signature upon delivery.
Worldwide Precious Metals  Promotions, Discount Coupons, or Vouchers
There are no current known or posted promotions.
Worldwide Precious Metals  Founders & Management Team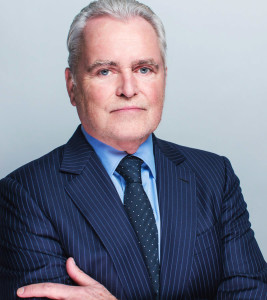 Owner, President & CEO. John Downes comes from an extensive background in the Investment Industry. Originally hired by Lloyds of London, England in the early 1970's, John's experience is wide-ranging and has included trading within diversified markets including futures, options and real estate.
Since the inception of Worldwide Precious Metals in 2002, John has focused his attention solely on the investment market of precious metals and building his highly trained team.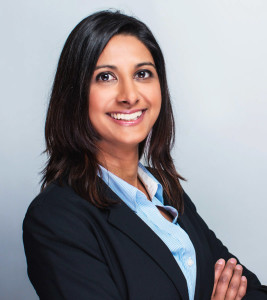 Executive Vice-President. Sophia Kahn-Gilbert. With over twenty years of experience in business operations featuring client relationship development, networking and customer service, Sophia focuses on putting the needs of her clients first and foremost when providing strategic planning for their precious metal investment portfolio. She is a true leader that enjoys promoting harmony and success within her team while educating the public on the key elements to wealth preservation though the ownership of precious metals.
Worldwide Precious Metals  Store/Branch Locations
Currently Worldwide Precious Metals does not have any store or branch locations.
Corporate: 1108-1030 West Georgia Vancouver, BC V6E 2Y3
Worldwide Precious Metals on the Web
Pros
Large variety of sizes and minimum gold trade is 1/2 oz. Low commission rate is standard for large and small trades. Intelligent research for precious metal investors. Live chat available on website.
Cons
Does not cater to collectors. $5000 minimum balance required in Questrade account.
Worldwide Precious Metals, established in 2002, is a bullion dealer based in Vancouver, BC. The company focuses on bullion as an investment instrument rather than collector pieces. Their product selection for RRSPs is limited to gold and silver standard bars and Canadian Maple Leaf coins. However, they offer a large variation of sizes and do not have a minimum order. They are affiliated with Questrade in order to service RRSPs and other registered accounts.
Recommended Company in 2018: Regal Assets
Based on all the reviews we conducted, Regal Assets Canada stands out as being the only company in Canada specializing in gold retirement accounts (Read full review of Regal Assets Canada here). The company also has high ratings from its clientbase and is now offering a free Gold RRSP/TFSA investment guide which includes, for a limited time, a free edition of Forbes magazines where Regal Assets was featured and a free DVD about the future of the dollar and economy. Get it now!