Laurentian Bank Discount Brokerage and Cache Metals

Laurentian Bank Discount Brokerage (LBDB) is a no-frills brokerage that is a subdivision of Laurentian Bank Securities and part of the Laurentian Bank of Canada. The brokerage has established relationships with Cache Metals and Brinks Canada so that investors can include gold and silver bullion in registered accounts such as RRSPs.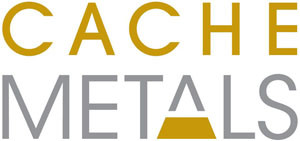 Cache Metals is a gold and silver dealer that guarantees the lowest price on both metals by matching any advertised price from a registered Canadian bullion dealer. However, if you are buying indirectly through a LBDB account, be prepared to pay high premiums. Cache metals has a store in Toronto and also operates online. Brinks provides secure, IIROC approved storage and transportation at competitive prices.
Laurentian Bank Discount Brokerage RRSP Accounts
Canadians can open self-directed, registered accounts at LBDB and can trade a wide variety of financial instruments in these accounts, including stocks, options, bonds and mutual funds as well as gold and silver bullion. Aside from bullion, LBDB service many investment vehicles that can be used to expose your RRSP to precious metals (mining stocks, gold-linked ETFs, index funds, etc…). Most assets can be traded either online or over the phone but bullion trades must be done over the phone by calling LBDB directly. LBDB does not offer investment advice, instead they focus on efficient trade execution.
An account can be opened with as little as $500, although you can't get into any precious metals without a much larger deposit. There is a $75 annual fee for RRSP accounts but this fee is dropped for accounts over $25,000. This is an incentive to consolidate your RRSP investments. The internet commissions rates are somewhat competitive; trading stocks and ETFs online costs $9.95 per order and mutual funds trades are free. The commission on bonds is 0.1% of par value with a minimum of $25 and maximum of $250. If you want to make trades over the phone, the commissions are much higher. There is a flat $25 commission fee for buying and selling gold and silver.
Add Bullion from Cache Metals to Your RRSP
LBDB works exclusively with Cache Metals. Cache Metals provides RRSP approved bullion that can only be purchased through LBDB, not directly from Cache. Aside from Questrade, LBDB is the only broker that services RRSP and act as a bullion custodian. However, if you are interested in holding physical bullion in your account, be prepared to make a large initial investment. Gold is sold in 10 oz tranches of maple leaf coins at the current U.S. spot rate plus 5%. This means that at USD $1,200/oz of gold, your minimum investment is USD $12,600. You must also convert cash to U.S. dollars and pay currency exchange fees (which depend on the amount exchanged), plus the $25 commission charge.  You pay the commission and foreign exchange fees again when you sell your gold and you lose the 5% premium.
There is a little bit more flexibility with silver, the smallest unit being the 100 oz bar. You can buy the 100 oz silver bar or silver maple leaf coins in 500 oz tranches. The silver bar is sold with a USD $3/oz premium over the current spot price and the silver coins sell at spot price plus USD $3.75. This means that at USD $15/oz of silver, your minimum investment is USD $1,800, plus taxes and fees. As with gold, there is a currency exchange fee and $25 commission for every buy and sell. The premiums are lost when you sell your silver.

Gold and Silver are stored at Brinks Canada's Toronto location. Your precious metal is pooled with other LBDB clients and stored under a LBDB Brinks account. Storage and insurance costs are $.10/month for each ounce of gold and $.01/month for each ounce of silver. Unfortunately, there is no delivery option, meaning you cannot take physical possession of your gold. It must be sold back to Cache Metals through LBDB.
Pros
Friendly service
Premiums over spot price are disclosed
Cons
High minimum investment
Limited selection
Cannot take delivery of gold or silver
Laurentian Bank Discount Brokerage, part of Laurentian Bank of Canada, works with Cache Metals and allows investors to include gold and silver bullion in registered accounts. The minimum purchases of gold and silver are very high, premiums on the bullion are also high. Furthermore, your bullion is part of a pool, you will see the balance in your account and pay the fees but you cannot take delivery of the physical metal.
Recommended Company in 2018: Regal Assets
Based on all the reviews we conducted, Regal Assets Canada stands out as being the only company in Canada specializing in gold retirement accounts (Read full review of Regal Assets Canada here). The company also has high ratings from its clientbase and is now offering a free Gold RRSP/TFSA investment guide which includes, for a limited time, a free edition of Forbes magazines where Regal Assets was featured and a free DVD about the future of the dollar and economy. Get it now!

1 Comment on Laurentian Bank Discount Brokerage and Cache Metals