Kitco Review
Kitco Metals is a Canadian bullion dealer with headquarters in Montreal, New York and Hong Kong. Their award winning website, Kitco.com was launched in 1995 and became a leading source of information, streaming news and analysis related to global bullion markets. Kitco is also a leading online retailer of precious metals. The company is involved in refining metals, mineral analysis and manufacturing gold, silver, platinum, palladium and rhodium.
Kitco.com includes a sophisticated online trading platform that provides powerful charts and tools, streaming prices, exchange rates, commentaries, press releases and news. The company is investor focused and does not cater  to numismatic bullion collectors. However, they supply no-frills investment grade bullion in a large variety of sizes.
Gold and Silver in Registered Accounts
Since 2005, Canadians have been able to keep physical bullion in registered savings accounts like RRSPs and TFSAs. To qualify, gold and silver must meet Revenue Canada's purity and quality standards  and be stored in an approved storage facility. In 2007, Kitco became the first Canadian bullion dealer to supply and service investors with gold and silver in registered accounts. After partnering with Questrade, Kitco was able to service phyical gold and silver trades in 15 different types of Canadian registered accounts, including RRSPs, TFSAs, RESPs, LIFs and RRIFs.
You can even deposit physical gold or silver into your Questrade registered account by shipping it to Kitco's headquarters in Montreal. Only new Royal Canadian Mint bullion can be held in Questrade accounts. However, older eligible precious metals are exchanged for new products for a fee (USD $75 plus $2/oz). Ineligible gold can also be sold to Kitco and the funds deposited into your Questrade account.
Initially, Questrade worked exclusively with Kito but they have since added a handful of other bullion dealers. If you use these newer dealers, you deal directly with them and they access funds in you Questrade account. You can simplify the process by using Questrade directly and Questrade will deal with Kitco.
Simplified Trading
Unlike Questrade's other affiliated bullion dealers, you do not need to set up an account or deal with Kitco at all. Questrade's trading desk buys and sells gold and silver bullion exclusively with Kitco. So, start by opening and funding a self directed account at Questrade. This can be done online very easily.  Fund your account with U.S. cash or transfer another registered account to Questrade.
To make a trade, call Questrade directly. Each trade costs USD $19.95 and must be done over the phone between 8:30 am and 3:00 pm. There is no set premium over spot price; they will give you a quote when you call. Kitco provides Questrade with a basic selection of gold and silver maple leaf coins and bars from the Royal Canadian Mint. Gold is available in 1 oz Canadian Maple Leaf coins, 1 oz, 5 oz, 10 oz and 1 kg Royal Canadian Mint bars. Silver is available in rolls of 25  1 oz Royal Canadian Mint coins and 10 oz and 100 oz Royal Canadian Mint bars.
Gold and silver is stored at either the Royal Canadian Mint (in the case of pooled storage, where all client metals are held together) or at IDS Canada (where your precious metals are held separated from others). You can also have your gold and silver delivered to you at any time.
Kitco Rating & Complaints
BBB Rating: A+ (Details)
BBB Compaints: 2 Complaints in the past three years. (Details)
Yelp: 

(1 / 5) based on 1 review. (Details)
Yellow Pages: Not Rated. (Profile)
Google+:  Not Listed
Facebook: Not Listed
TrustLink: Not Rated (Profile)
SiteJabber: 

(2 / 5) based on 1 review. (Details)
Kitco Storage Information
Cost: Unknown 
Kitco offers you global options for gold, silver and platinum bullion storage that is fully segregated and allocated as your property at all times. With the option to store your precious metals in Canada, Hong Kong or a COMEX approved depository in the US, Kitco offers you a high level of flexibility with our network of top-tier vaults.
Kitco Shipping/Delivery Infromation
Purchases are shipped to Canadian and United States addresses by Kitco's preferred courier services. Shipments generally arrive within four to five business days from the time they receive cleared funds. Shipping by registered mail is available upon request. All packages require a signature. Certain high-value items and large or non-standard purchases require other, often costlier methods of shipping.
Depending on its weight and value, your purchase may be shipped in more than one package and arrive on different days. If you are not at home when the couriers attempt to deliver your package, they will leave a notice asking you to contact them to re-schedule the delivery or to arrange for you to pick up the package. When picking up your package, please carry valid photo identification.
Kitco Promotions, Discount Coupons, or Vouchers
There are no current known or posted promotions.
Kitco Founders & Management Team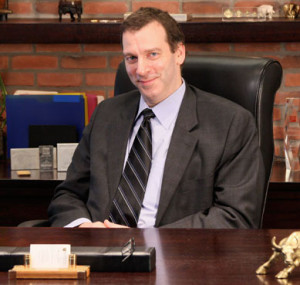 Founder/Chief Executive Officer. Bart Kitner. In the late 1970s, a young college student decided to put his business studies curriculum to the test. At that time, Bart Kitner was armed with little more than a $700 loan, a nose for opportunities and the doggedness it took to capitalize on them.
He began by occupying a small but significant and overlooked niche, buying scrap gold from jewelers across Eastern Canada, having it refined and selling the resultant pure gold grain on to bigger players. He made this his full-time career upon graduating from McGill University. Eventually, he was able to expand his business into other industrial areas and, by the late 1990s, into precious metals products.
The real breakthrough, however, came in 1995, when the website Kitco.com was launched. Long before the Internet became ubiquitous, he established an online presence for his company. Privileged market information — prices, trends, news — that had once been jealously guarded to protect the knowledge advantage of a few big players was given away to everyone. In short order, Kitco.com became the world's favorite and most trusted source of precious metals market information.
Kitco Store/Branch Locations
620 Cathcart, Suite 900
Montreal, Quebec
H3B 1M1
(Also Corporate HQ)
Hours of operation
Monday to Friday
8:30 a.m. to 4:00 p.m. ET
Kitco on the Web

Pros
Simplify the process and buy directly through Questrade. Deposit qualifying physical gold and silver into you Questrade account through Kitco.
Kitco Metals is a large Canadian bullion dealer and leading source of information related to global bullion markets. They manage and develop a sophisticated online trading platform. Kitco was the first Canadian bullion dealer to supply investors with gold and silver that is eligible to be held in registered accounts like RRSPs. Bullion is stored at the Royal Canadian Mint. Questrade's trading desk buys and sells gold and silver bullion exclusively with Kitco. They provide Questrade with a basic selection of gold and silver maple leaf coins and bars from the Royal Canadian Mint.
Recommended Company in 2018: Regal Assets
Based on all the reviews we conducted, Regal Assets Canada stands out as being the only company in Canada specializing in gold retirement accounts (Read full review of Regal Assets Canada here). The company also has high ratings from its clientbase and is now offering a free Gold RRSP/TFSA investment guide which includes, for a limited time, a free edition of Forbes magazines where Regal Assets was featured and a free DVD about the future of the dollar and economy. Get it now!

2 Comments on Kitco Review