Dillon Gage Metals Review
Dillon Gage Metals, based out of Dallas, Texas, is a pillar in the precious metal industry and has been in operation for nearly 30 years. The company serves metal dealers, financial institutions, banks, brokerages and high net worth clients. It is one of a handful of companies that is authorized to buy precious metals from the world's major mints, including the Royal Canadian Mint. While largely involved in the wholesale distribution of precious metals, Dillon Gage Metals also develops digital bullion trading platforms and they are involved in refining and storing metals and diamonds.
In July 2015, Dillon Gage become the first U.S. based affiliate bullion dealer for Questrade, a rapidly growing online discount brokerage in Canada. This means Canadians can buy gold and silver from Dillon Gage and store it in an RRSP or TFSA brokerage account along with many other investments including stocks, GICs, bonds, ETFs and mutual funds.
Access High Tech Trading Tools and Trade Online
Questrade's bullion traders use Dillon Gage's electronic platforms for bullion transactions. Dillon Gage has developed a 'closed loop retirement account solution' for their electronic trading platform. It is a sophisticated system with internal checks and balances that allows bullion dealers or brokers to keep up to date on client's assets. It also allows registered account holders to trade bullion online while accessing Dillon Gage's sophisticated platform. According to Robyn Sprott, managing director of IDS of Canada:
"The closed loop retirement platform streamlines the process for all parties and increases business opportunities for dealers to assist their clients in diversifying assets through an often tax-effective vehicle. Metals dealers and wealth advisors should consider Closed Loop RSPs as a streamlined investment option that increases their clients' purchasing power into precious metals."
They recently added a price alert option for account holders. Dillon Gage is the only Questrade affiliate that offers online bullion trading directly to registered investors. They also service U.S. IRA accounts.
Buying Gold and Silver for Your RRSP
The first step to buying physical gold or silver in your RRSP is to open and fund an account with Questrade. Opening a self directed registered account at Questrade can easily be done online. Questrade allows you to hold a balance in U.S. dollars, which you will need to buy bullion. The minimum initial funding is $1000 but Dillon Gage has a $10,000 minimum bullion order.
You can open an account at Dillon Gage Metals by emailing trading@dillongage.com  and requesting the paperwork. There are no fees for opening the account and no annual fees.  The paperwork will include a dealer authorization form to link your Questrade account with Dillon Gage Metals. Finally, fund your Questrade account with cash or by transferring another registered account.
At this point you are ready to start trading bullion. To make a trade, you can call Dillon Gage Metals directly. However, given the sophistication of FizTrade, Dillon Gage's online trading platform, it is worth signing up for the online site. You will be able to make real time trades and access powerful tools.
Storage and Fees
Dillon Gage does not charge commission directly. Instead you pay a premium over spot price. The metal is shipped and stored at IDS of Canada. Dillon Gage Metals is the parent company IDS of Delaware, of which IDS of Canada is a subsidiary. IDS was the first private precious metal storage facility in Canada and is one of seven approved storage facilities for registered investments. All registered accounts are fully allocated and segregated. The storage fees will vary depending on the value of your assets but there is a minimum monthly fee of $25. Remember to keep enough cash in your Questrade account to cover these costs.
You can ship precious metals into Canada without paying taxes only if they meet the requirements to be classified as a registered investment. Gold and silver bars can be ingots, coins or wafers and must be issued by government authorities as legal tender. Gold must be 99.99% pure and silver must be 99.5% pure.
Dillion Gage Rating & Complaints
BBB Rating: A+ (Details)
BBB Compaints: 0 Complaints in the past three years. (Details)
Yelp: Not Listed
Yellow Pages:

(1 / 5) based on 1 review. (Details)
Google+:  Not Listed
Facebook:

(4.6 / 5) based on 19 reviews. (Profile)
TrustLink: Not Listed
SiteJabber: Not Rated (Profile)
Dillion Gage Storage Information
Cost: Unknown 
100% Allocated & Segregated Storage
Direct Ownership
Lloyds of London Insurance Underwriter
Discreet and Confidential
Online Access through Vault Direct
Non-Bank/Financial Institution
Global Distribution
UL(C) / Class 3 Vault
Dillion Gage Shipping/Delivery Infromation
Dillion Gage strives to ship orders within 48 hours of receiving your electronic request. At your request, orders can ship insured, via Federal Express, UPS or Postal service.
Dillion Gage Promotions, Discount Coupons, or Vouchers
There are no current known or posted promotions.
Dillion Gage Founders & Management Team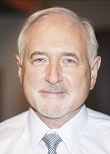 President & Chief Executive Officer Founder, Stephen W. Miller was already an experienced entrepreneur when he founded the company in the late 70's. Miller believes in community service and to that end, he is a co-founder and President of HELPS International (HELPS).
Dillion Gage Store/Branch Locations
Currenly Dillion Gage has no retail or branch stores.
Corporate: 15301 Dallas Parkway Suite 200 Addison, Texas 75001
Dillion Gage on the Web
Pros
Access online trading platform with powerful investment analysis tools.
Cons
$10,000 minimum bullion investment.
Texas based Dillon Gage Metals as been serving the precious metal industry for nearly 30 years. They have now become a U.S. based affiliate dealer for Questrade, a Toronto based online discount brokerage. This means you can trade and store gold and silver with Dillon Gage Metals through a Questrade registered account such as an RRSP or TFSA. Your gold is stored at IDS of Canada, which is owned by Dillon Gage. An account with Dillon Gage Metals gives you access to state of the art analysis tools and online bullion trading within your RRSP or TFSA.
Recommended Company in 2018: Regal Assets
Based on all the reviews we conducted, Regal Assets Canada stands out as being the only company in Canada specializing in gold retirement accounts (Read full review of Regal Assets Canada here). The company also has high ratings from its clientbase and is now offering a free Gold RRSP/TFSA investment guide which includes, for a limited time, a free edition of Forbes magazines where Regal Assets was featured and a free DVD about the future of the dollar and economy. Get it now!