O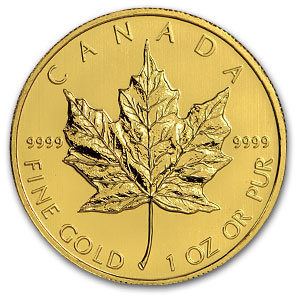 ur objective is to educate Canadians on how to invest in physical gold and silver bullion through an RRSP, TFSA (or other retirement plan). As of 2005, the Canadian Revenue Agency (CRA) allows Canadian retirement account holders to invest in pure investment-grade precious metals coins and bars such as:
The Canadian Gold and Silver Maple Leaf Bullion Coins
The American Gold and Silver Eagle Bullion Coins
The Austrian Gold and Silver Philharmonic Coins
Other coins and bars might qualify as the rule dictates that qualified bullion products must be at least 99.5% pure, be produced by an accredited refinery, and purchased directly from the refiner or producer or a government-regulated financial institution. Also, the coins' value must be derived from its gold content and not from its value as a collectible. In fact, no collectible coins are allowed as RRSP investments.
Investing in gold and silver through an RRSP is the preferred way to invest in precious metals because it is tax-advantaged, secure and ensures you are getting only the highest grade bullion when it comes to purity. It offers much more protection than 'paper gold' investments such as ETFs, mutual funds or gold mining stocks.
Top Canadian Companies in 2017 for Gold & Silver RRSP / TFSA Investments
There are costs to holding physical gold in your RRSP or TFSA. First, the gold and silver must be purchased and verified by a third party custodian who reports to the Canadian Revenue Agency. Then, it must be transported and securely stored. All of these steps have associated costs that add to the already-high opportunity cost of holding a non-interest earning asset like gold.
At the same time, holding physical gold provides a level of security that other investments cannot. Even gold that is stored in a distant vault can usually be claimed and shipped at any time. Several companies provide Canadians with the services necessary to add physical gold to their retirement portfolios in accordance with the 2005 federal budget laws.

Regal Assets is Canada's top choice when it comes to investing in physical gold and silver through an RRSP or TFSA. Launched in the U.S. 7 years ago by a Canadian investor and entrepeneur, Regal Assets finally launched its operations north of the border this year. Regal Assets boasts the highest satisfaction rate in the industry and the best storage options. Unlike other Canadian gold companies that made RRSP investments 'a side offering', Regal Assets made it its flagship product. This means that they offer an unparalled level of expertise for retirement investors and are able to recommend the best options based on your objectives. Regal Assets is the only Canadian Gold RRSP company that offers an optional offshore segregated storage for investors that prefer to keep their metals in a safer jurisdiction, away from government's hands.

Questrade is another good alternative when it comes to Gold RRSP investing, but their options and expertise are limited. They were the first Canadian broker to offer the option of holding physical gold and silver coins and bullion bars in registered accounts. An account can be opened with as little as $1000.  Any actual precious metal is stored in your name at the International Depository Service of Canada (IDS) or pooled and stored at the Royal Canadian Mint. You can also have it shipped and store it yourself. See our RRSP custodian comparison table for more details.
Silver Gold Bull is one of Canada's most popular gold dealers offering one of the largest selection of coins abd bars, although beware that most of them are NOT elligible for RRSP investments according to the CRA's regulations. Silver Gold Bull is a Calgary-based online platform that allows users to trade qualifying gold coins and bars. Assets can be shipped to the purchaser o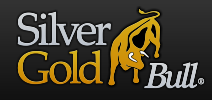 r shipped to one of their secure storage partners in Toronto or Calgary. Once again, Silver Gold Bull will not act as your brokerage for the RRSP. When we spoke with them over the phone, they said that they partner up with Questrade for brokerage part. See our gold dealer comparison table for more details.
Other Ways to Include Gold in Your RRSP
Instead of buying and storing actual gold, one can add exposure to gold to their investment portfolio by purchasing gold-related financial instrument. Like owning physical gold, these investments have associated costs, risks and rewards.
Recommended Company in 2018: Regal Assets
Based on all the reviews we conducted, Regal Assets Canada stands out as being the only company in Canada specializing in gold retirement accounts (Read full review of Regal Assets Canada here). The company also has high ratings from its clientbase and is now offering a free Gold RRSP/TFSA investment guide which includes, for a limited time, a free edition of Forbes magazines where Regal Assets was featured and a free DVD about the future of the dollar and economy. Get it now!

2 Comments on Welcome to Gold RRSP
Comments are closed.